Cornwall Youth Dance Company was set up in 1987 and was one of the UK's first county wide Contemporary youth dance companies.  CYDC continues to lead the way in providing an innovative programme of training and performance opportunities to equip Cornwall's most talented young dancers with a fantastic range of experience enabling them to achieve their goals in dance.
"We get to train with professional dancers and choreographers, do performances all over and I have made some great friends! " says 15 year old Gilbert Ratcliffe of Helston
Meeting twice a month to train and create choreography, CYDC is open to young people across the county between the ages of 13 and 19.  Past members have gone on to train at many of the leading dance schools in the UK, such as Laban, London School of ContemporaryDance, Rambert and London Studio Centre, with many past members now working as dancers in professional dance companies and musicals, as well as teaching dance and choreography both here and abroad.
Many join because they aspire to carve out a career as a dancer, but for some it is purely their love of dance and movement that attracts them to the company.  CYDC is very unique in that it brings in leading dancers and choreographers from all overCornwalland theUKto work with the company and encourages members to work creatively and develop their own choreographic style.
"My time in CYDC really set me up to enter my career as a dancer.  Having worked professionally for 10 years as a performer I urge any aspiring young dancers to audition!  It is so inspiring for me to see such talented young dancers developing their skills and getting such enjoyment out of their time in the company!"
Sally Williams, Artistic Director of Cscape, Cornwall Youth Dance Company, and ex CYDC member explains.
We are looking for young people with a passion for dance, motivation to commit to the company and the ambition and talent to progress creatively and technically.
Our next audition date for young people aged 13-19 years interested in being in the company will be early 2013
For more information on the company or auditioning please contact Saffy Setohy, Dance Partnership Development officer – Saffy@dtcworks.co.uk or call 01209 215570
Images by Steve Tanner - Check out more pictures here
CYDC – So far in 2012…
Spring 2012 saw CYDC watching NDT2 – a dance company from the Netherlands performing at the Hall for Cornwall as well as opportunities to work with various practitioners.
Throughout the Spring CYDC worked with Lois Taylor on a piece that was performed in March at "Vital Spark" in Liskeard. This event was a great platform the company to show their work to those living in the North of the county.
What did Summer 2012 bring for CYDC?
On May 19th 2012 CYDC performed in Falmouth for the arrival of the Olympic Torch into the county-this was a fantastic opportunity for CYDC to showcase their hard work. CYDC's performance was said to have been "fantastic and highly  professional" by Tamsin Godfrey of UCF Performance Centre.
June saw the company taking part in an exciting workshop with the Matthew Bourne Company and watched their performance at the Hall for Cornwall.
CYDC's Big project for the summer was A Hooligans' Game which was performed at Sterts Theatre, Liskeard in July as part of a cultural olympiad performance. CYDC were performing alongside Cornwall Youth Theatre and Hall for Cornwall's RELAYS Choir.
CYDC's final activity for the year was performing at the Port Elliot Festival on the 22nd July, this was a great end to the year and lovely weather was a bonus!!!!
Autumn term 2012
CYDC worked in October half term with choreographer Adrienne Hart of Neon Dance to create a new and exciting piece. CYDC will be working with choreographer James Wilton to create a curtain raiser for his performance on the 26th November at the Helford Theatre Truro College, 7.30pm. Come and see them and James Wiltons new triple bill, check out www.jameswiltondance.org.uk for a flavour of his work.
CYDC have been invited to perform at the Bodmin College platform on 29th November at 7pm, which is a great chance to showcase everything they have been working on this term and see the work of other young dancers in the county.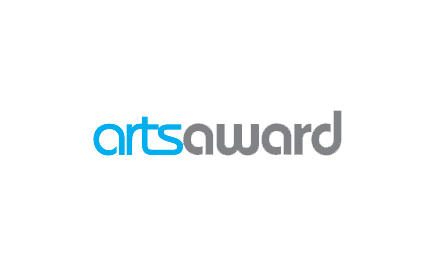 CYDC have also undertaken thier Bronze Arts Award. Arts Awards mission 'is to support young people who want to deepen their engagement with the arts, build creative and leadership skills, and to achieve a national qualification'. Read more about Arts Award here www.artsaward.org.uk